A quick look at our work for…
A popular brewery in Fort Myers, Florida
Branding, Logo Design, Website Design & Development, Web Hosting and Support

Fort Myers, FL

2017 – ongoing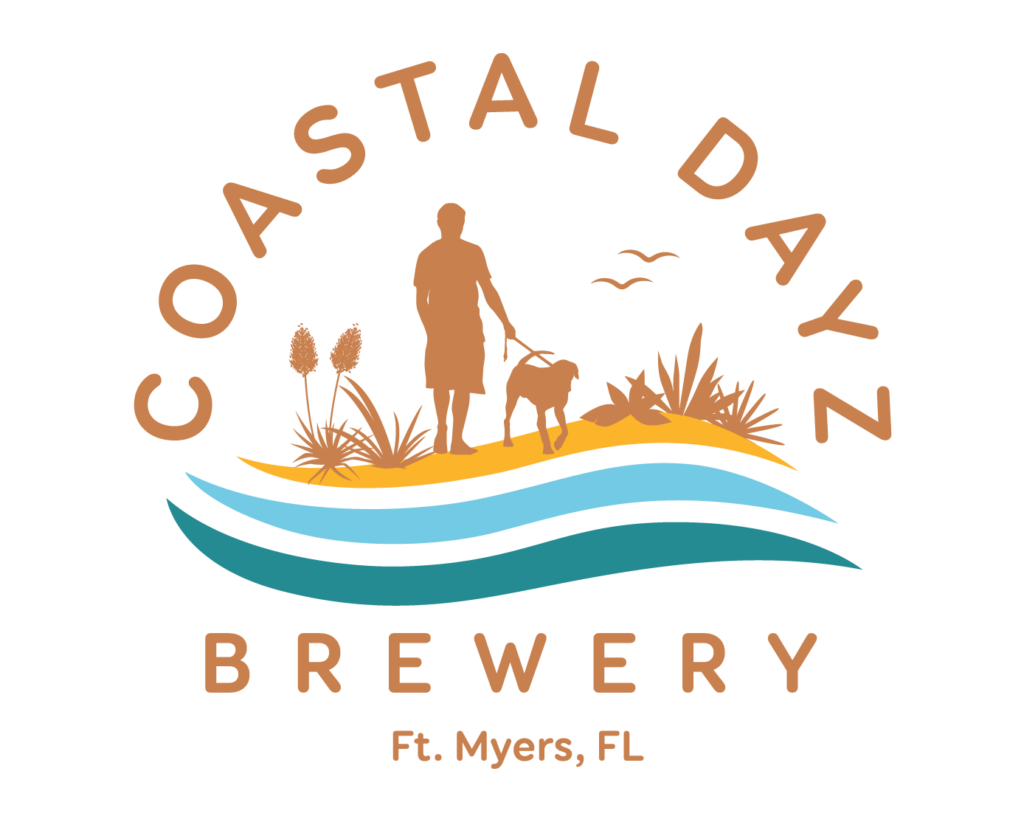 CoastalDayzBrewery.com – Preview of the  homepage design.
Coastal Dayz Brewery is a craft beer producer and their popular brewery in Fort Myers, FL has quickly become a local favorite.
To help them launch their new business in 2017, we were commissioned to complete a web design and branding project to enhance their online presence and produce an identity for their customers to connect with. The project involved creating a new website that would represent their craft beer and brewery, provide events, news and merchandise information. The website design is intended to be visually appealing, user-friendly, and beautifully responsive on all major devices.
The branding aspect of the project focused on developing a unique, engaging and memorable logo and color scheme that would accurately represent the Coastal Dayz Brewery brand. The logo design was designed to incorporate elements of the coastal environment, such as waves and sand, to emphasize the company's connection to its local community and chill vibes.
In addition to the website and branding work, the project included the development of marketing materials such as business cards, banners, and promotional items. These items were designed to help the company establish a strong brand presence both online and offline.
Overall, the web design and branding project for Coastal Dayz Brewery aimed to create a consistent and memorable brand identity that would help the company stand out in a competitive market. By developing a visually appealing website, eye-catching logo, and a range of marketing materials, the company is well-positioned to grow its business and build a loyal following of customers.
Project was completed in partnership with our friends at Brian Joseph Studios.
Since launching in 2017, Coastal Dayz Brewery has been actively engaged in the brewing community in Southwest Florida, whether its through support for fellow brewers or taking part in local events. Their brand and online presence has helped them to gain exposure throughout the area and provided many opportunities for growth and success over the years.
It's one thing to acquire a strong logo design, but it's vital to continue and evolve the branding through all aspects of the business. Designing their beer can packaging and various other pieces has provided Coastal Dayz Brewery with a brand that is as professional and respected as any large beer manufacturer.