A quick look at our work for…
A non-profit based in Zionsville, IN
Website Design & Development, Web & Email Hosting and Support

Zionsville, IN

2021 – ongoing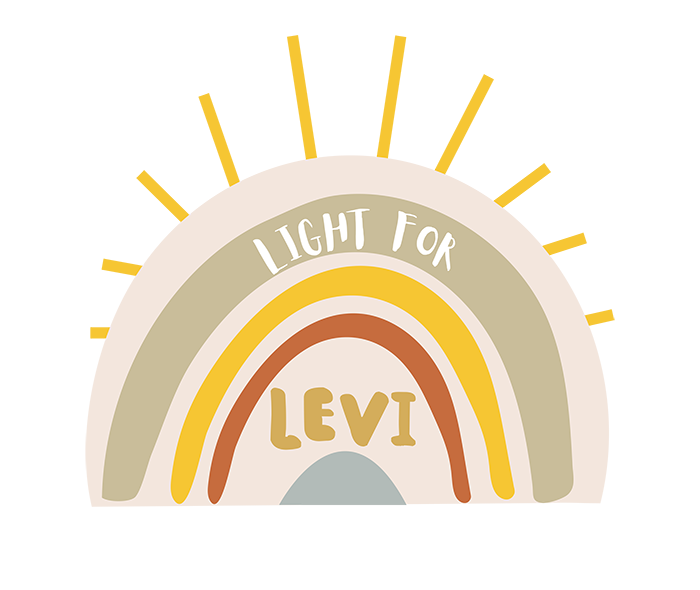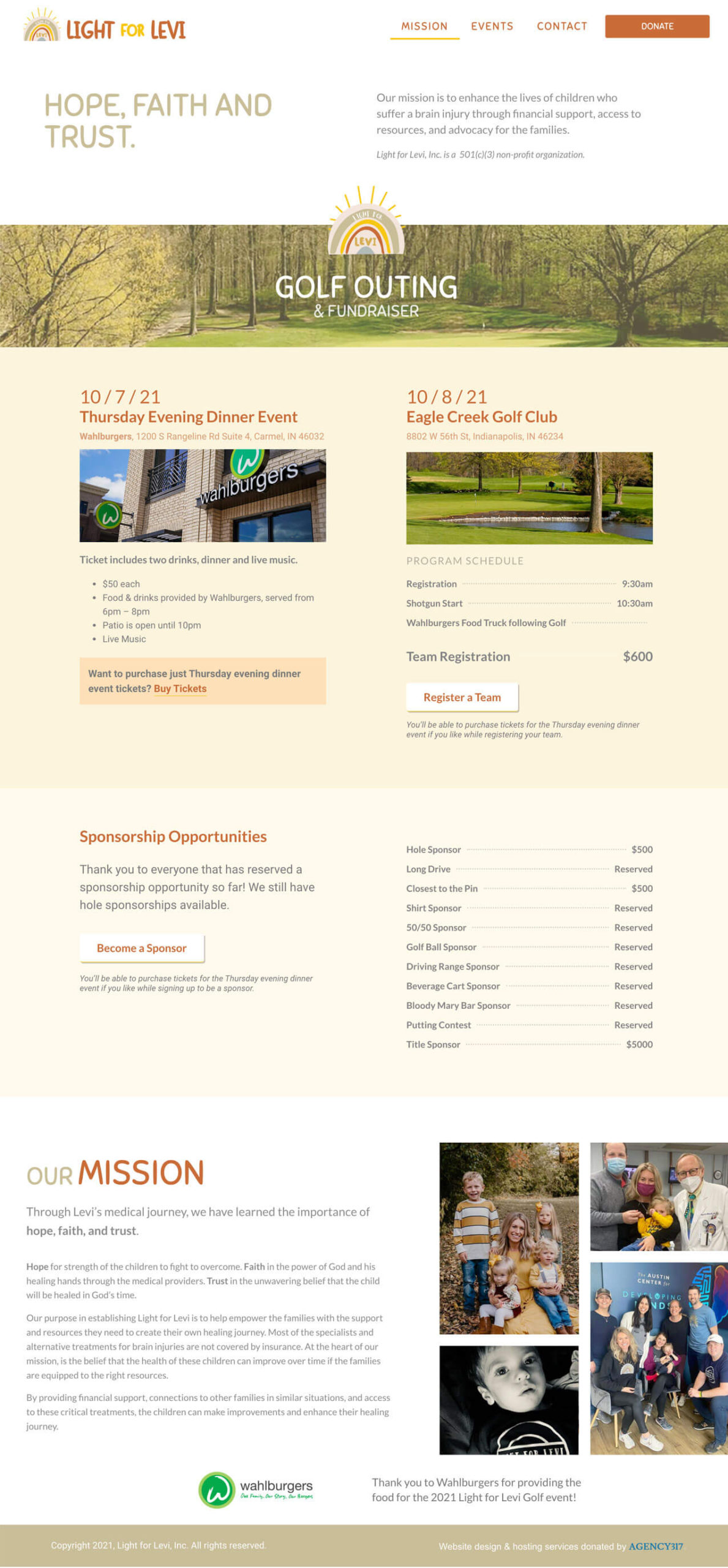 LightforLevi.com – Preview of the  homepage design.
Our mission is to enhance the lives of children who suffer a brain injury through financial support, access to resources, and advocacy for the families.
Light for Levi, Inc. reached out to us for help creating a website that would allow them to connect with their community around the world.
With fundraising events and online donations, the foundation needed a central location online that they could use to control and manage all of their communication with their supporters and sponsors.
With a quick project turnaround needed to get ready for their first golf fundraising event on October 8th 2021 and ongoing support, we are happy to be able to provide our services for this cause and the foundation's efforts.
For the initial phase of the website, we provided a fully custom event registration page for the 2021 Golf Outing allowing online team registrations, and a variety of different sponsorship opportunities to be purchased.  We also added a simple online donations form as well as a contact form for any questions.
All event registrations are managed in the admin side of the website and all emails addresses are automatically imported into an email marketing service to make it quick and easy for the foundation to communicate important updates with their supporters.
We look forward to continuing our work with them on various projects, and we encourage you to learn more about Light for Levi and support them in any way possible.

Golf event team registration and sponsorship form

Sold Out Fundraising Events
At the time of writing this (9/16/21), the golf event in October is very close to being sold out, and likely will be in the next day or two. The user-friendly online registration tool we built made it a breeze for people to sign up and process their donation.
With a large community on Facebook, it was important for the foundation to build a relationship with their supporters and sponsors using a tool that they could control and build upon as much as needed. The new LightforLevi.com website provides them with the strongest platform possible to grow and expand their reach.
The founders of Light for Levi, Inc. live right here in Zionsville, and we are happy to be able to work with them and offer our support. As an experienced web design team, we hope that we can offer value whenever it's needed.