A quick look at our work for…
Website Design & Development, Logo Design, Branding and Packaging Design

Apex, NC

2016 – ongoing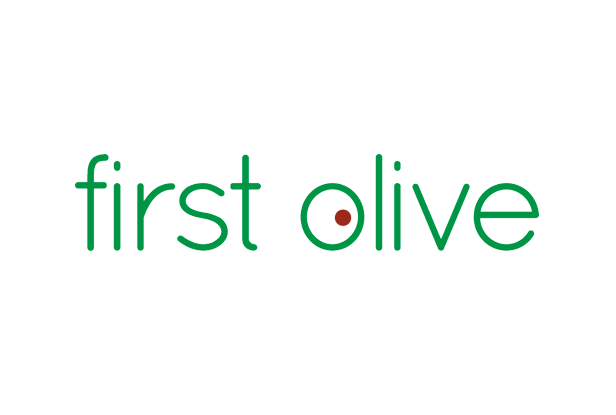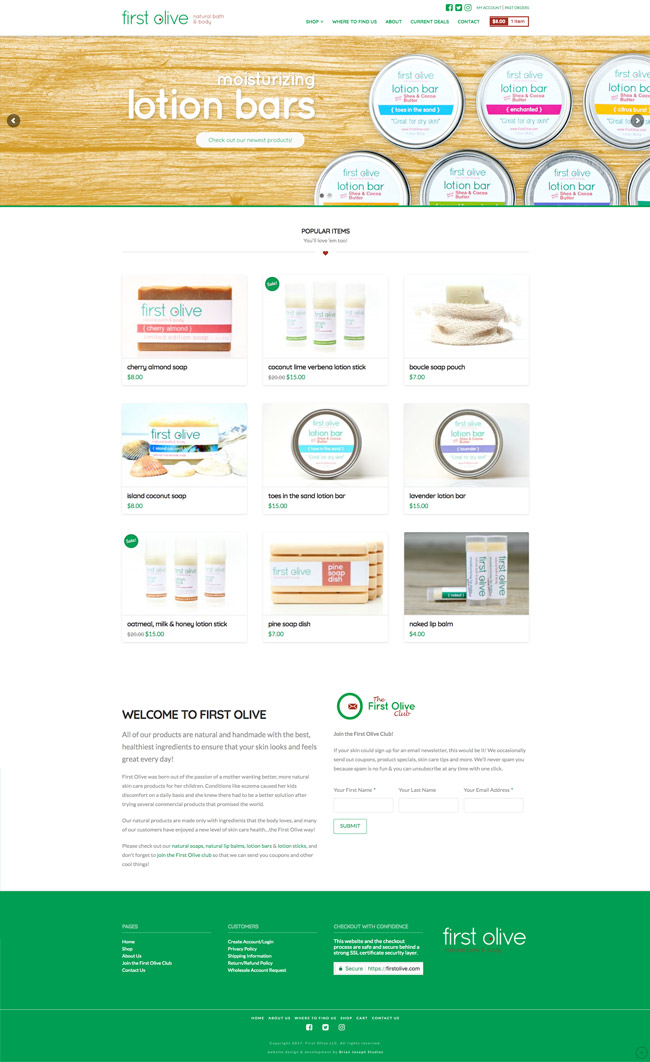 FirstOlive.com – Preview of the  homepage design.
When a mom in Apex, North Carolina grew frustrated with trying to cure her son's eczema with commercial products, she discovered a passion for soap making. And not just any soap. She set out to create skin care products that are organic, made from sustainably sourced ingredients, and leave your skin feeling fresh and healthy.
Once the first soap bars were ready, this mom and entrepreneur now needed a logo and brand to represent her growing business. Engaging with customers at local farmer's markets would be so much more impactful with a strong brand relationship.
We were hired to create everything from the logo and packaging, to the stickers and the online store.

Graphic Design – Baby Soap Ad for First Olive




Examples of various design projects for First Olive
Official Soap of the City of Raleigh
As a result of First Olive's incredible popularity, the City of Raleigh selected First Olive as their official soap! A fantastic achievement from such humble beginnings in the kitchen.
In person relationship created at local events and markets were successfully transitioned to online ordering with a strong email marketing campaign and a user-friendly online store.