A quick look at our work for…
Automated Irrigation Systems
Irrigation Installation & Service Company in Zionsville, Indiana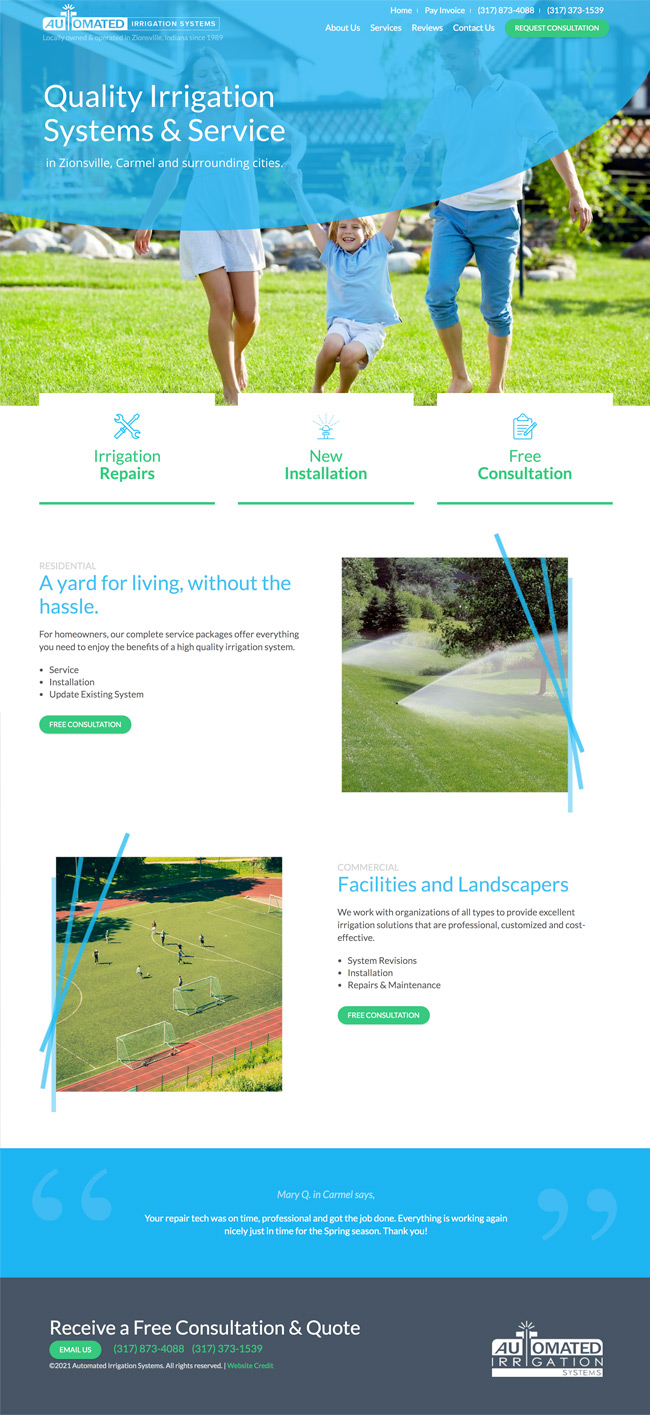 AutomatedIrrigationSystems.com – Preview of the new homepage design
Automated Irrigation Systems in Zionsville, IN has been a staple in the community for over 20 years with many clients throughout the central Indiana area. With more and more potential customers searching online, it was time for AIS to get online with their very first website!
We were hired to not only create an engaging online presence but we also made sure they were listed on Google and various other business directories to help with their overall visibility.
The new website presents their services in a professional and visually interesting way, and clearly communicates that AIS are a local leader in the industry or irrigation services and installation.
Clients can pay their bills online with an easy to use payment form, and consultation and service requests are tracked in the admin side of the website.

AutomatedIrrigationSystems.com – Mood Board
Launching AIS online for the first time has dramatically increased new sales and service requests, growing their business each season.
Many of their customers are now paying online due to the convenience factor, cutting down on the admin work for our client (less checks to process!).
More and more people are starting their search for service providers online, and now that AIS has a website, the growth potential is unlimited!