A quick look at our work for…
Wealth management & financial advisor in Indianapolis, Indiana
Website Design & Development

Indianapolis, IN

2020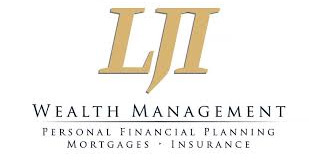 LJIwm.com – Preview of the new homepage design
LJI Wealth Management approached us to redesign their website to bring it to a new level, represent their services in a more impactful way and provide clients with a market commentary section.
With an array of different wealth management services, it was important that the design and layout of the interface presented visitors with a clear path to the information that they're interested in. We achieved this through a modern and engaging website design, visually-rich with illustrations and interactive elements.
With the inclusion of a video resource library and regularly updated market commentary, their website now connects with their clients more powerfully and attracts more frequent recurring users.

With an updated market commentary and news sections, there's now a reason for their clients to return to their website more often.
Now that the website provides important and timely information, visitors are much more likely to sign up to their newsletter – with the form easily found at the bottom of every page.
We built a video library that makes it easy to embed videos and provides clients with a lot of valuable information, from market volatility to retirement planning.