A quick look at our work for…
Landscape Design Company in Lebanon, Indiana
Website Design & Development

Lebanon, IN

2020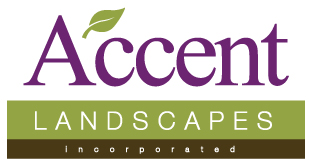 AccentLandscapes.com – Preview of the new homepage design we created.
Accent Landscapes contacted us to review their current website and recommend upgrades in both the technology used, the overall design and user experience.
Upon initial review, we quickly discovered that their website was infected with malware, redirecting website visitors to a foreign website. The client was unaware of this issue because we discovered that the redirect only occurs if the visitor arrives on their site from a search engine results page, like Google or Yahoo.
We promptly diagnosed the issue, found the hacked scripts and restored their current site to proper working order. It was then time to get started on a new, secure and modern website!

AccentLandscapes.com – Mood Board
Bounce Rate improved by 45%
With a modern and user-friendly design, visitors remain on the website a lot longer, resulting in greater engagement with the content.
No matter what device a visitor uses, they now receive a quality experience and are more likely to request a consultation or call the client.
Offline connections are enhanced when a visitor reviews the client's website to learn more about their experience and services.