A quick look at our work for…
WateRfront restaurant on Fort Myers Beach, FL
Website Design & Development

Fort Myers Beach, FL

2018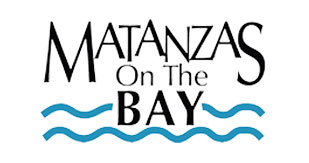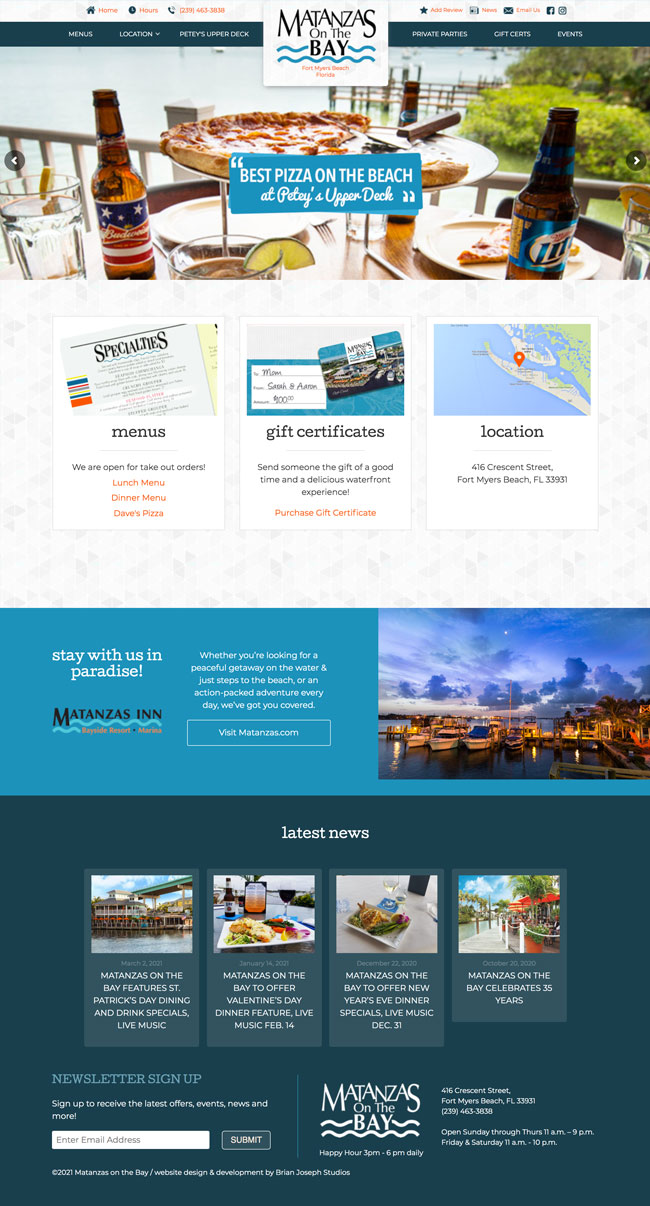 MatanzasOnTheBay.com – Preview of the new homepage design
A popular dining destination in Fort Myers Beach, Florida, Matanzas on the Bay is a longtime favorite amongst locals and tourists alike, and has been for over 30 years.
The owners of the restaurant group contacted us to discuss a redesign project for several of their properties, including a few other restaurants and hotels.
It was important that each website provides an excellent experience for all users, especially those using mobile devices while on vacation. Tourists are always looking for fun places to eat, and there's nothing better than enjoying a meal and drinks on the water.

MatanzasOnTheBay.com – Mood Board
Many restaurant websites have a PDF menu, causing users to have to pinch and zoom to view the contents. We created a better user experience by designing a menu layout that's optimized beautifully for all screen sizes.
The new website provides customers with an easy online process to purchase gift certificates, and the restaurant owners can now manage all orders with less administrative work.
The design of each website page features engaging photography providing users with a real sense of what to expect from the dining experience at Matanzas on the Bay.